Degree Audit Initiative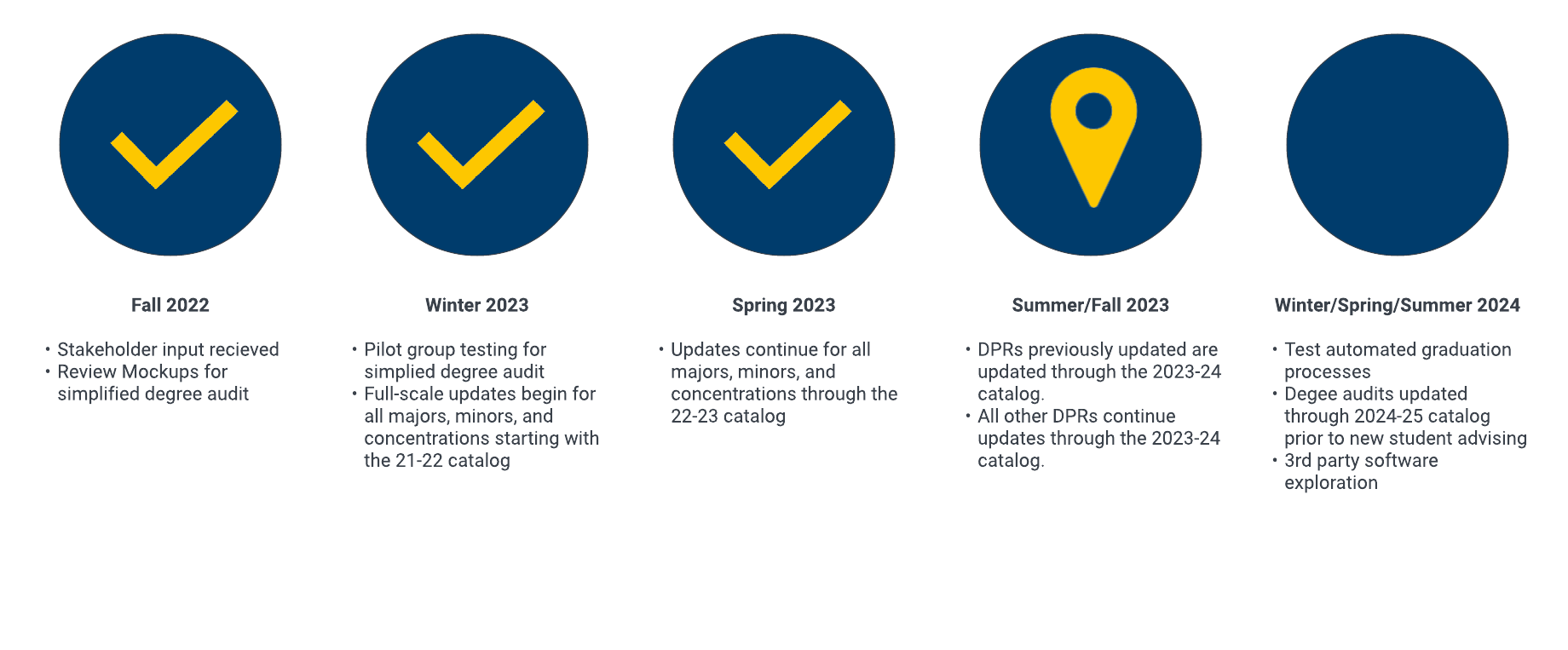 The Degree Audit Initiative, launched in 2022, is a top campus priority in support of the campus goals for Student Success and to improve Efficiency, Effectiveness and Resilience. The initiative, which is housed in Undergraduate Education, is comprised of two projects: The Degree Audit Project (Office of the Registrar) and the Transfer Articulation Rule Building Project (Undergraduate Admissions). This initiative will result in an accurate degree audit for all majors, concentrations, and minors, as well as faster posting of transfer credit. These projects will greatly reduce the amount of manual work performed by staff in the Office of the Registrar, Undergraduate Admissions, and Academic Departments.
Any questions about the initiative can be directed to daproject@ucsc.edu.